Famous people caught drink driving
Ant McPartlin. The TV presenter of Britains got Talent and Saturday Night Takeaway was given a 20 month ban and a £86,000 fine when convicted of drink driving in April, 2018. He had been driving his mini cooper when he lost control on a bend and collided with two other vehicles. A breath test revealed he had 75 microgrammes of alcohol in 100 millilitres of breath, more than doulble the legal limit.
Chris Tarrant, former 'Who wants to be a millionaire?' game-show host was convicted of drink driving in Jan, 2018. He had been drinking in his local pub a mile and a half away from his home before getting behind the wheel of his Mercedes. A breath test revealed he had 50 microgrammes of alcohol per 100 millilitres of breath. He was disqualified from driving for 1 year and fined £6,000.

Wayne Rooney, professional footballer and former England captain was convicted of drink driving in 2017. A breath test showed he had 104 microgrammes of alcohol in 100 millilitres of breath, nearly three times the legal limit of 35 microgrammes. He was disqualified for 2 years and ordered to perform 100 hours of unpaid work.
Duncan Bannatyne (OBE), millionaire, entrepreneur, businessman and best selling author. Perhaps most famous for his appearance on the TV show 'The Dragons Den', admitted in his autobiography 'Anyone can do it - From an Ice Cream Van to Dragon's Den' that he was convicted of drinking and driving in 1972, after the death of his older sister. He said 'it was a bloody stupid thing to do, not least because it meant I could no longer drive taxis, putting paid to my first business venture'.
George W. Bush former president of the United States of America was convicted of drink driving in 1976 when he was 30 years old. He was arrested on labour day weekend near his home in Kennebunkport, Maine. He paid a $150.00 fine and had his driving license temporarily suspended. The charge against Mr Bush was 'operating under the influence of intoxicating liquor', the offense was a class D misdemeanor.

Haley Joel Osment the child star actor who appeared in 1999 film 'The Sixth Sense' was convicted of drink driving in 2006 after crashing his car into a mailbox. The stars blood alcohol content was double the legal limit in Los Angeles at a reading of 0.16. He broke a rib in the accident and was also found in possession of marijuana. Osment who was 18 at the time was released from custody after posting a $15,000 bond. He was later sentenced to three years probation, sixty hours of alcohol rehab and three months of alcoholics anonymous meetings. He was also fined $1,500.
Actor Kiefer Sutherland who starred in the hit TV show 24 and rose to fame in the 1980's appearing in film's such as 'The Lost Boys', 'Flatliners' and 'Young Guns' was caught drinking and driving in 2007 while already on probation for an earlier drink driving offence committed in 2004. He was sentenced to 48 days in jail, ordered to attend alcohol education classes for 18 months and weekly alcohol therapy sessions for 6 months.

Hollywood actor, director and Oscar winner Mel Gibson was caught drink driving in 2006. He was stopped by police after driving at 87mph in a 35mph zone. He was arrested after failing the roadside breath test and he was later released on $5,000 bail. He was later sentenced to enrol in an alcohol abuse program for 3 months, attend alcoholics anonymous meetings for a year and pay fines and restitution totalling $1,300. His driving license was suspended for 90 days.

Hollywood actress Michelle Rodriguez was sentenced to 60 days in jail in 2006 for violating her probation. The sentence came 6 months after she pleaded guilty to hit and run, drink driving and driving with a suspended license for which she was originally placed on probation. She was also ordered to complete a 30 day alcohol rehabilitation program and carry out 30 days of community service. Her probation was extended until June 2009.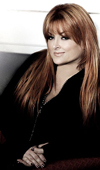 Country singer Wynona Judd was caught drink driving in 2003. She was pulled over in Nashville, Tennessee after police officer's spotted her traveling at 47mph in a 30mph zone. She was found to have a blood alcohol content of 0.175, more than twice the legal limit of 0.08.
She was released on a $500 bail and was later sentenced to 11 months and 29 days in jail. The jail sentence was suspended and she was told to complete an equal amount of time on probation instead.
She also lost her driving license for one year, had to complete 200 hours of community service and paid approximately $1,000 in court fee's.