SP30 Speeding Ticket Insurance Quotes for Convicted Drivers

TIP: Compare both insurers to help find the cheapest convicted driver insurance
DVLA Speeding Endorsement Codes: SP10, SP20, SP30, SP40 and SP50
(remains on driving licence 4 years from date of offence)
SPEEDING OFFENCES & SPEED LIMITS In the UK
s. 89(1)
of
The Road Traffic Regulation Act 1984 [1]
states:
A person who drives a motor vehicle on a road at a speed exceeding a limit imposed by or under any enactment [...] shall be guilty of an offence.
It is an offence to drive a motor vehicle on a road while exceeding the legal speed limit.
UK National Maximum Speed Limits
Type of vehicle
Legal Speed Limit
built up area
single carriageway
dual carriageway
motorway
mph (km/h)
mph (km/h)
mph (km/h)
mph (km/h)

Cars & Motorbikes




Including car-derived vans up to 2 tonnes in weight

30 (48)
60 (96)
70 (112)
70 (112)

Cars towing caravans or trailers




Including car-derived vans & motorbikes

30 (48)
50 (80)
60 (96)
60 (96)

Buses, coaches & minibuses




Under 12 metres in length

30 (48)
50 (80)
60 (96)
70 (112)

Goods vehicles




Under a maximum laden weight of 7.5 tonnes

30 (48)
50 (80)
60 (96)
70 (112)
If articulated or towing a trailer limit is (60 (96))

Goods vehicles




Over a maximum laden weight of 7.5 tonnes

30 (48)
40 (64)
50 (80)
60 (96)
UK Local Maximum Speed Limits
In addition to the national speed limits outlined above there may be locally set speed limits. Locally set speed limits are set by local councils in certain areas such outside schools or on particularly bad roads. These locally set speed limits must be clearly signposted.
Find out about speed limits in your local area
Speeding Offence Penalties, Fines and Penalty Points
Minimum penalty for speeding (fixed penalty)
Fine: £100 Penalty Points: 3 points
Maximum penalty for speeding (magistrates court)
Fine:
Band B Fine
Penalty Points: 6 points
OR
Disqualification: up to 56 days
The majority of people caught speeding are offered the chance to take a fixed penalty. They may also be eligible to take the speeding awareness course as an alternative to the fixed penalty if certain conditions apply.
The fixed penalty system was introduced by The Transport Act 1982 [2]. It was introduced as a means to speed up the prosecution procedure for certain road traffic offences such as exceeding the legal speed limit.
Fixed penalty for speeding: 3 penalty points and a £100 fine
Drivers who accumulate 12 penalty points within a three year period for speeding or other driving offences will have to appear at a magistrates court and will be liable to receive a driving ban under the totting up procedure.
Magistrates sentencing guidelines for speeding offences.
Anyone who receives a fixed penalty notice has 28 days to comply with the notice or they will face further penalties and/or prosecution.
DVLA Speeding Offence Endorsement Codes
CODE
DESCRIPTION
PENALTY POINTS
Speeding Offences (remain on driving licence 4 years from date of offence)
SP10
Exceeding goods vehicle speed limits
3 - 6 points
SP20
Exceeding speed limit for type of vehicle (excluding goods or passenger vehicles)
3 - 6points
SP30
Exceeding statutory speed limit on a public road
3 - 6points
SP40
Exceeding passenger vehicle speed limit
3 - 6points
SP50
Exceeding speed limit on a motorway
3 - 6points
Speeding Awareness Courses
The national speed awareness scheme offers certain motorists who have been caught speeding an alternative to prosecution. This applies to all speed bands with the exception of 20mph zones.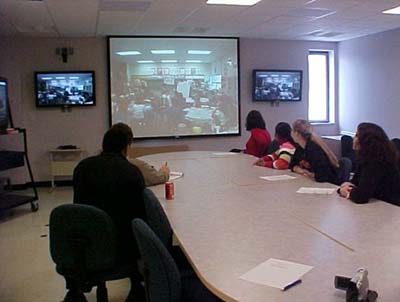 The course is designed to educate motorists with the intention of helping them become safer drivers and hopefully avoid exceeding legal speed limits in the future.
Motorists offered the chance to complete a speed awareness course will have the option of paying a fee and completing the course as an alternative to receiving penalty points and a fine (the fixed penalty).
Once a driver has completed a speed awareness course they will not be eligible to receive another speeding awareness course offer if they commit a speeding offence within 3 years of the original speeding offence.
NSAC - National Speed Awareness Course Providers

Reference:
[1] The Road Traffic Regulation Act 1984
Resources
NADIP - National Association of Driver Intervention Providers